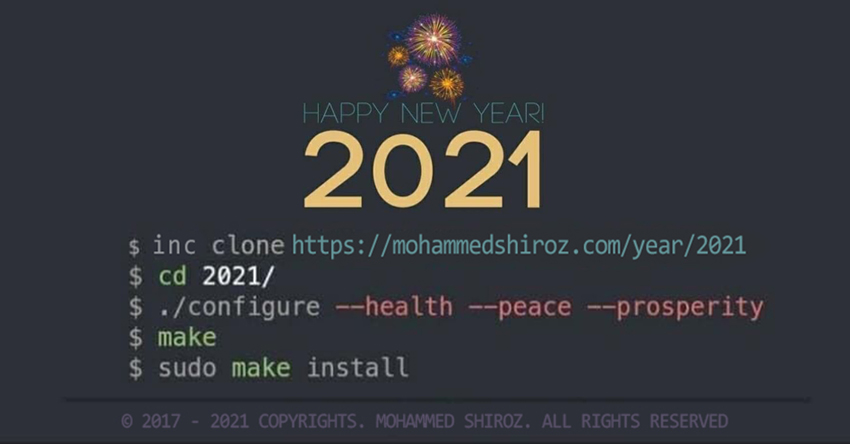 Year of 2021! In the new year. You carry all the experiences of the past years and that is that greatest power of every new year! This year again. You are less student and more master!
Sometimes it feels like there are so many things in this world that we can't control. Earthquakes, Tsunami, floods, reality shows, covid 19. But it's important to remember the things that we can - like forgiveness, second chances, fresh starts. Because the one thing that changes the world from a lonely place to a beautiful place is love. Love, in any of its forms, love gives us hope.
Write down your goals. Go outside. Enjoy simple things. Smile at a stranger. look for adventure. Eat your veggies. See your own beauty. want less. Give More. Work hard. Find your sense of humor. Drink more water. Greate something. Make new friends.
"This 2021 Make the most of yourself... for that is all there is of you"
HAPPY NEW YEAR TO EVERYONE
Ready To order Your Project ?